WindRose provides a wide range of specialized statistical results dedicated to wind data analysts.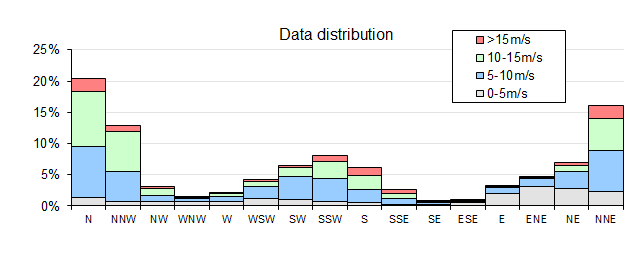 Main features:
Classic wind data analysis (mean values, gusts, time and energy wind roses, Weibull distribution, air-density corrections, 1h-autocorrelations, ...)
In-situ anemometer calibration results (Annex-K of IEC 61400-12).
Data filtering (automatic or manual).
Wind shear and veer investigation.
Raw data visualization with zoom capability.
Various diurnal distributions (grobal or per month) for the wind speed or the shear.
Representative or characteristic turbulence intensities tables.
Capacity factor and annual production estimation of a wind turbine, at the measurement location.